so from reading this, I was confused but after reading a post I got it and it sounds enjoyable to do when I looked at the assignment to do I wanted to do them all but I was confused about someone that made me want to learn how to do them more but I'm drawn to the art and fun of media of drawing pics with my mind and making them come out into real life to share the vision that I see and its fun for me that's other can see and I do that when I make store starting with the lives of my characters their story life and death. the assignment project and I knew a perfect choice this one   and  this
So, I've decided that I'm going to do the first assignment I linked, of creating a fanfic character I present to you  Rirajira one of my original oc from my fanfic and her story.

Name: Rirajira
Age: 16 years old
Born: October 31, 2002
Species: half-human, angel, a fox demon
Blood Type: her blood is AB sweeter than Yui's and is additive to all Vampires and drives them crazy.
Looks like An albino her eyes are red but they change color based on her emotions, she has smooth pale skin an hourglass figure, and Level D or E bust but wears a chest binder. Demon from above . and when she gets to the Tamaki she looks like a boy cause she didn't want them to figure out she was a girl and is suspicious of the so-called family of her father she wears a wig and contacts.
Angel form:
Fox/ wolf demon Form :
Angel armor :
She still has her wings but can change them to her dragon wings or her demon or angels wings
what she wears and looks like in the house
Personality: Head Strong, Trustworthy, Badass, Brave, Caring in motherly to Kanato and Azusa will protect anyone who harms her friends and her family is very kind and will speak her mind lazy like Shu Sadistic like Rejij
Likes: animals especially wolves, nature nighttime, the moon, and stars, flowers, waffles, and pancakes, the colors red, purple, green, and blue weapons of any kind sweets and gardening anime, and kanato in a motherly and sisterly way.
Favorite food chocolate of any kind
Dislikes: Karl Heinz, Hunters, poachers, perverts (Laito), sluts, whores (cough Yui a cough), bitches, vampires Sejij
Abilities: talking to animals, changing into a snow-white wolf, healing powers controlling the elements: water, earth, fire, air, light, darkness, and lighting can fly and has a pair of black-as-night feathery Angel wings.
wolf form :
dragon form :
prologue
she was living with her family thinking she is a normal girl with everyday problems but she was not normal she was extraordinary her parents are not her birth parents she was adopted but she doesn't know that. he fake parents are secretly servants of her real parents the king of the demon world and her mother a warrior angel she was the strongest and bravest warrior angel in heaven.  she was sent away so that she won't be killed or worse kidnapped by their enemy Karl Heinz, he wanted her mother because she had intense great power that can be used both to bring balance or destruction to the world. But one day when she was coming home she saw her so-called parents dead and saw someone but she couldn't see their face the only part of their face that she could see was their mouth that was full of fangs, she was surprised but not scared. She felt a dark presence behind her and turned around only to see a dark shadow from the shadows cures she's could make it was a man and he had white fangs dripping with blood and red glowing eyes and dark strains of Greene's hair .she screamed " Aaaahhh", then she bolted out the front door crying but everywhere she would turn she's would see his piercing gaze. she thought she'd heard the man behind her so she turned around trying to be brave and face him she's grabbed a nearby branch then she started hitting him and succeeded in knocking him out, then she ran but she didn't notice that behind her the vampire got up he didn't fell unconscious while she ran the vampire said " don't worry my dear Rirajira we will meet again someday " and he merged into the shadows. Meanwhile, with Rirajira, she ran as fast as she could never looking back she ran and ran until she felt like her lungs would burst from breathing so hard. She tripped over her own feet and her vision blurred before she fell to the ground she saw a little girl with platinum blond hair and pink eyes running towards her with a man that appeared to be her father. 
Noise. That's all I hear screaming in my head. Many different voices saying one word but I can't understand it. The voices get louder till it hurts my ears so I scream "STOP!" and they stop. Then all I see is a man with golden eyes and white hair They're talking but my mom looks angry. I hear her yell Karl Heinz. As the man talks, I hear him say only one word "Eve." I say it in confusion wondering what he means.
Meanwhile, outside of Rirajira's mind, she says Eve in her demonic voice with the voices of her past. The past selves of her, each a warrior, king, and queen each uttering a single word "Eve." Their eyes glowed, voices growing louder and more spirits appeared around the room.
Meanwhile, in the mindset of Rirajira, it becomes dark all of a sudden. Then a beautiful woman appears with piercing green snake-like eyes and long purple hair. She's yelling at some boy with red hair and green eyes like her.
 "She must be his mother," I say to myself.
She says "Ayato what are you doing out here? You're supposed to be inside studying to be the best. You are my eldest son and must become an heir to Karl Heinz. I can't lose to that wench, Beatrix. You must be the next Vampire king".
 The boy called Ayato said "No mother. I don't wanna be the best. I just wanna be normal and play like Laito and Kanato."
"Ayato!" the woman yelled. "You must be the best or you are worthless to me and where do worthless boys go?" asked his mother.
 "They go to the bottom of the lake where they can't be heard from and drown." Responded Ayato looking down sadly.
I was about to walk and help him when I see a woman running towards them. She looks very angry. "Cordelia!" she yells.
That must be her name, I thought to myself. When she gets close to Cordelia, the woman slaps her hard and yells.
"What's wrong with you?! Ayato is only a child. It'll be years before Karl is killed and Ayato is not the oldest. Shu is so he will most likely be the next Vampire king. And if Ayato doesn't become king so what? He'll be an amazing young man." She says then kisses his cheeks.
She grabs his hand and walks away with him leaving Cordelia glaring at my mother. But in the shadows, I saw a man with green hair and red eyes gazing at my mother with a longing look.
Then it fades to black, then I hear the sound of water splashing and a familiar voice. It was Ayato and his mother. I ran to them and as I got closer, I saw Ayato in the lake yelling for his mother's help but she just walked away. I ran even faster to try and save him and I saw my mother running towards him too. We both jumped at the same time and sank deep to the bottom of the lake to try to save Ayato. We both grab him and when I touched him he looked  right into my eyes and said the word "Eve." Then I let go of him and my mother pulled him to safety.
Outside of her mind, the spots of her past self faded all except one the spirit of her great-grandmother. She tells of a prophecy of "One day, Hell will rise from below and heaven will fall from above. The child born of both heaven and hell will walk the earth once more to save it from destruction or to help in destroying it." she says then fades away.
 Seiji and the rest of the priests and nuns look toward the still-floating girl. Seiji was brave enough to take a step towards her when suddenly she screams and blasts Seiji and everyone away from her. Her eyes were wide and glowing. One eye is red and the other purple. The walls start shaking and become covered in glowing symbols in the colors red, blue, purple, and green. Rirajira screams even louder her and her skin begins to steam and also becomes covered in symbols. Then the priest, nuns, and Seiji hear a cracking noise and see giant wings come out of her shoulder blades. Three pairs of wings appear from her back on a pair of demon wings, one a pair of Dragon wings, and the last a pair of angel wings."She's a monster." said a nun.
"She's a demon." said a priest.
"She's an Angel or a type of freak." said another nun.
Only Seiji  kept quiet and looked at her and said to me one word that echoed in the room "EVE!" Rirajira heard it and fell onto the ground passing out. Her wings shrank and went back into her shoulder blades. The symbols on both her body and the walls disappeared. She stopped glowing and return to normal. Her hair color changed to purple with white at the end.
When all the noise of the nuns and priests' voices died down Seiji walked slowly to the shaking and crying child covered in rages of her clothes. As he walked closer to the child he saw something glowing red when he reaches out to touch her shoulder she looked up and it was her eyes that were glowing red.
She snapped at him and tried to put his head off for she was scared. But it wasn't her fault it was her demon side protecting her. Seiji wasn't pleased with this and took her arm and stuck a needle in it to make her body numb and very heavy. He called some of the priests to come with chains and metal pokers with strange symbols, symbols that matched the one that glowed on the wall.
They dragged her body and chain her to the wall and poured holy water on her body and the chains "Aaaaaaahhhh rgggaaahh " she screamed with the voice of a little girl, demon screech, the war cry of an angel and the roar of a dragon all the nuns and priest saw the shadows of these fierce creatures and there eyes glowing. She looked at Seiji and her eyes glowed a dark blue then they turned white as pure as snow till it becomes so white and bright from their glowing it blinded him " aaaaaaaaaahh " he screamed
– to be continued
Nah I'm it does not then end it just began hahaha hahaha.
.
.
.
.
.
.
.
.
.
.
.
.
.
.
.
When he looked into her eyes he saw death and chaos, he saw the prophecy. A flash of Boys he couldn't see their faces but he could see their eyes they are all smiling with sadistic grins they all speak one-word eve.
Then he sees the sky as red as blood and angels fighting demons, and vampires, werewolves, humans, and dragons fighting each other but on one dragon the biggest dragon of them all was a woman wielding a sword covered in blood and was flaming blue flames and was all black and white on one side. She roared a warrior cry and the roar of a dragon and jumped off into battle killing all her enemies.
when she saw Seiji she jumped up and wings grew from her back
And she flew toward him when she was about to slice him in half he saw a bright light. He saw the girl again wearing a crown on the throne and next to her was a man wearing a crown but he couldn't see him.
She looked right at him her eyes glowing dark blue and everything he saw came back to him.
With all the screams of creatures dying and the pain, they're in he closed his eyes tightly and covered his ears to drown them out when the noise stopped. When he opened his eyes he was on a bed next to the child and all around was his fellow priest and nuns.
 " What happened to me how long was u out I felt like I was out for days". said Seiji
 A priest stepped to Seiji and said: " priest Komori you've been out for only 2 minutes we tried to wake you but u wouldn't wake we check ur plus and it was normal but when we saw your eyes they were red and when we tried to move you the girl's Shadow attacked us".
 "What 2 minutes that's impossible it felt like I was gonna for hours " screamed Seiji  " chained her up to put chains all around her while the body chains make an X on her back so she can't grow wings out. A spell in each chain so that where she uses her powers she feels intense pain call a witch to do it I don't care but don't it now".
 The priest ran to find a witch they captured long ago and forced her to do the spell but before she could she said the word" Eve " in a raspy voice to the chained girl.
Seiji pulls the chain around her neck making her feel the pain of drowning in boiling oil and hellfire
. "Aaaaaaahhhhughjhh " the witch scream " it burns" she whispers " It burns " she screams.
 The witch struggled as much as she could trying not to cast the spell on the child for she struggled but she couldn't deal with the pain of the cursed chain around when neck. She cast the spell " platano Keen Asue kinox to Nocona ca manticore la ru me ha".
 Once she started the spell the chains glow. "Aaaaahhhh" the child scream as the chains burned her body she looked at the child and back at the priest that kept her in the dark for 200 years and smiled, she looked back at the child with love and care and made the spell on my last for 10 years.
"When the child turns 18 and her soul mate the one she chooses to rule the world with into the darkness of death or the light of a new beginning. My spell will last forever no power on earth can break it". said the witch.
 And with the last of her life force energy, she puts all of it into her spell once it was done she was fell to the ground dead the last witch dead until a new one is reborn.
The priest gathered around the witch to see if she was dead he lifted his head and nodded his head.
" what are we gonna do," said a priest
"We can't keep that demon child here she'll kill us all," said a nun
"No, "said Seiji "well — no I'll keep the girl no the monster I'll raise her as one of my own, but she must not know about her powers that she posses or the prophecy"
All the priests and nuns' misdemeanor heads were in agreement
"And you can do whatever you want to her just don't kill her," said Seiji
The nuns smirked with evil grins thoughts filled with what horrible thing they'll do to the demon. The priests smiled with the delight at the things they would do to her
That night was the worst and first of many nights of her torture. The only thing anyone that's as near the church could hear was the sounds of a child's blood-curdling scream of pain, and mercy, and for them to kill her just to make the pain stop so she can join her parents.
from reading my work you see I put everything I can and more into what I do for I love it I grew up hearing If ya do something do it as you love it. and I do I wanna spread things I do in this story and anything else that I make to have people see it and be amazedly scared of my mind and what I think of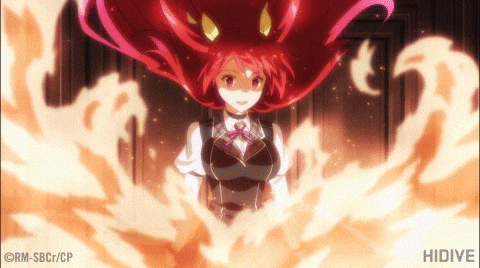 making these new stories will need skills to learn how to do them and they are very important to learn how to do and to learn new skills and tools this semester will help me become a better story teller,a better writer and better me,